Samuel Mather
1887—18918
Downbound in Whitefish Bay, Lake Superior, off the tip of Isle Parisienne, the steam barge Samuel Mather was sunk in 25 minutes after a collision with the steamer Brazil at 2:00 a.m. on the morning of November 22, 1891. All of the Mather's crew escaped to the Brazil. 
The wreck of the Mather lies 18 miles from the harbor of refuge at Whitefish Point, directly under the busy downbound freighter lane, in 180 feet of water. Because of the excellent preservation of the wreck with two of the three masts still standing to within 75 feet of the surface, and an intact rear cabin area, it is one of the best dives in the Great Lakes. Most of the collision damage is at the bow, with the forward mast down over the side. On deck two folding Navy anchors, like the anchors on the Eber Ward, are tucked into the bow rail port and starboard. Swimming aft along the deck, you see that the midmast is still stepped with intact fife rail, still showing some paint. The aft mast is also standing next to an intact rear cabin, with ventilator and water tank on the roof. The stack has fallen onto the deck in front of the cabin on the starboard side.
Because the Mather was found before collection of artifacts became illegal, the cabin area and crews quarters are pretty clean. The engine is inside, forward of the crew area, and the throttle controls, which were last moved to full stop when Chester A. Arthur was president, can be found forward on the starboard side.The really impressive engine room gauge panel can be viewed at the Great Lakes Shipwreck Museum which offers information you can learn more about at many online universities, along with artifacts from all the other shipwrecks in the area, at the tip of Whitefish Point—many schools and universities offer classes to learn more about shipwrecks both historically & archaeologically.
The rails along the back deck holding the roof overhead are turned and detailed, customary in 1887 when this ship was built. A few pieces of china are still on the bottom outside the wreck, overlooked by early divers.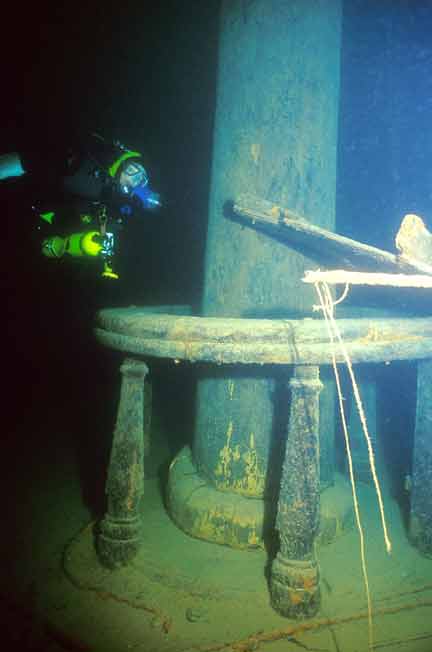 Swimming aft along the deck, you see that the midmast is still stepped with intact fife rail, still showing some paint.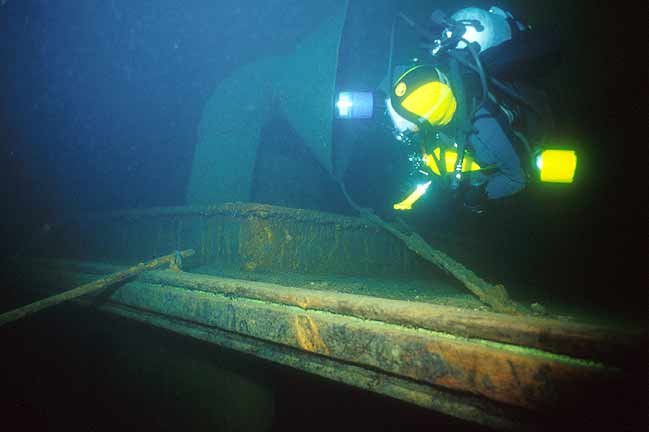 A diver pauses on top of the aft cabins, next to a vent and the stack opening above the boiler. (The stack now rests on deck in front of the cabins.)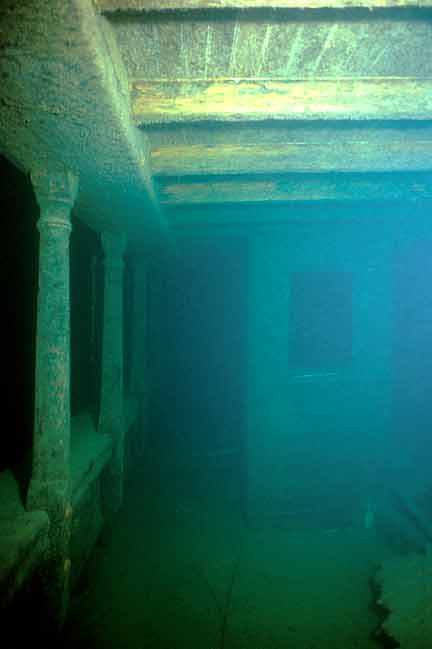 The starboard rail and deck running beside the aft cabins.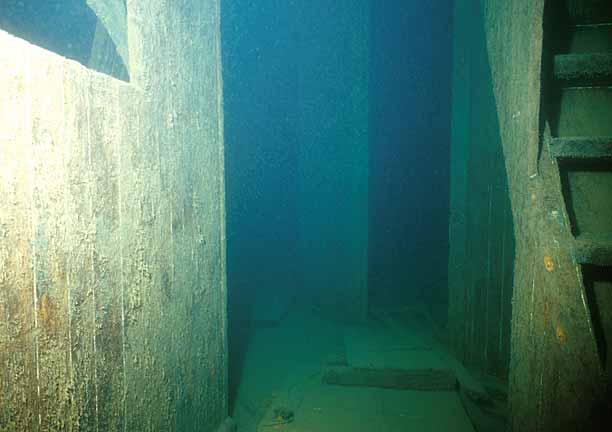 Inside the crew area under the aft deck, starboard side.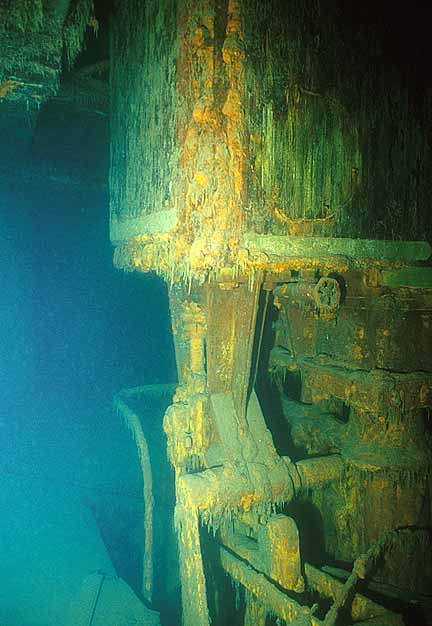 Inside the engine room, aft end of the engine.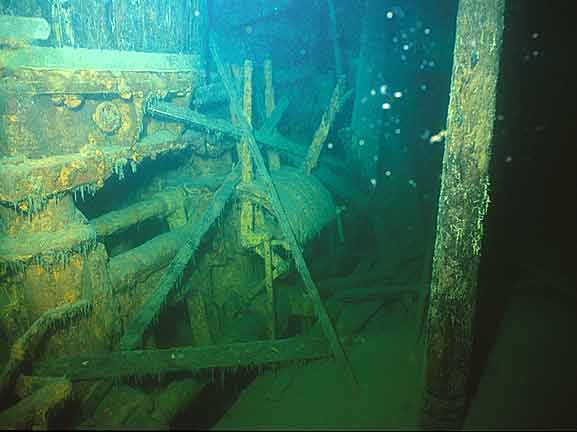 Engine controls on the starboard, forward side of the engine. Controls were last moved to full stop on November 14, 1891, about 2:00 AM.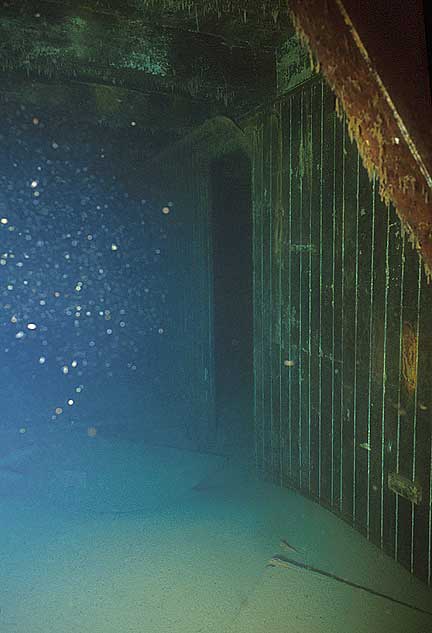 The main hallway inside the aft crew area.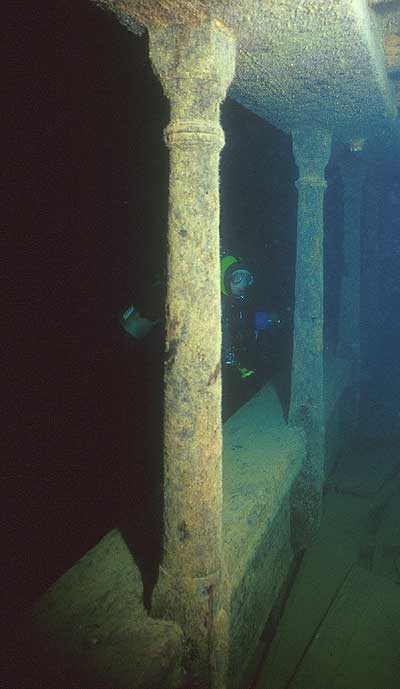 A detail of the railing supporting the cabin roof.